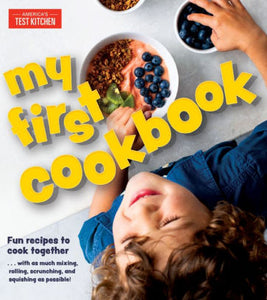 From America's Test Kitchen, My First Cookbook
Looking for an activity at home right now, this book has a lot to choose from. This cookbook is about doing fun cooking projects together. From English Muffin Pizzas, Rice Noodle Bowls, Sheet Pan BBQ Chicken & Broccoli, Cheesy Zucchini Crisps and loads of good cookies.
Inspire new cooks from ages 5-8 and beyond!