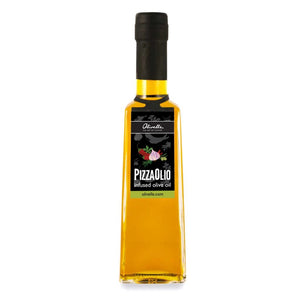 What could be better than premium quality Italian olive oil infused with the same herbs and spices that make pizza so distinctive. Olivelle blends together premium quality Tuscan olive oil with Garlic, Basil, Rosemary, Oregano, and spicy Chilies. 
How to Enjoy:
Drizzling over potatoes or vegetables before roasting or sautéing.
Use when cooking chicken, pork, and steak dishes.
Finishing pasta, pizza, and risottos.