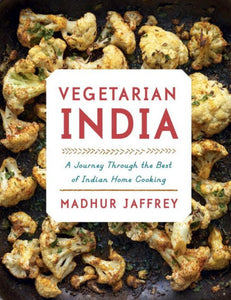 No one knows Indian food like Madhur Jaffrey. For more than forty years, the "godmother of Indian cooking" 
has introduced Western home cooks to the vibrant cuisines of her homeland. Now,
 the seven-time James Beard Award–winning author shares the delectable, healthful, vegetable- and grain-based foods enjoyed around the Indian subcontinent.